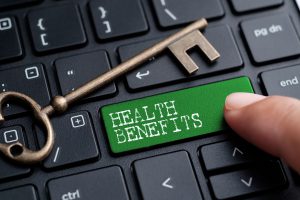 CDI provides an optional benefits package to our team with a focus on the health and well-being of employees and their families. Most benefits are offered to eligible employees on the first day of employment. Benefit options are outlined below.
As part of the interview process and on-boarding for new hires, additional details regarding the benefits will be provided.
Retirement Options
CDI employees have a 401k that offers low fees and the flexibility to select the funds or stocks of your desire while offering a generous contribution match.
Health Insurance
Major medical benefits provided under our group plan. Benefits include medical care and prescription drug coverage with low deductibles.
Dental Insurance
A dental plan that is designed to deliver care at an affordable price with no waiting period for Diagnostic and Preventive Services, including orthodontic treatment.
Vision Insurance
Get covered with a vision plan that includes benefits such as regular vision exams, prescription glasses, and contacts. Also enjoy extra savings on designer eyewear and laser vision correction surgery.
Paid Time Off and Holiday Pay
Paid Time Off can be used for vacation, personal time, or short-term illness. In addition, employees receive paid holidays.
Bereavement Leave
CDI provides leave for bereavement, military duty, and jury duty.
Education Assistance
For eligible employees, CDI offers an education reimbursement plan that includes tuition, fees, and books for colleges, as well as continuing education courses and certifications.
Additional benefit options provided through an outside provider include:
Life Insurance
Provide yourself and your family with peace of mind through term life, whole life, and juvenile life policy options.
Accident Coverage
Accidents happen. Help protect your household with a policy that will pay you cash benefits to help with any unexpected expenses.
Cancer Coverage
Provide yourself and your family the tools to cope financially if a positive diagnosis of cancer should ever occur.
Critical Illness Coverage
Guard your family from financial burden in the event of a serious diagnosis or injury.
Additional Dental Coverage
For unplanned dental expenses, keep that smile bright with your choice of additional dental coverage that lets you use any dentist of your choosing and pays you direct.
Hospital Coverage
Coverage that helps cover deductibles, co-payments, and other out-of-pocket expenses if you're out of work for a hospital stay.
Short-Term Disability
Maintain a source of income even if you can't work because of a covered illness or injury.
Additional Vision Coverage
This additional vision coverage option ensures your vision stays focused and sharp while providing access to additional funds to help cover the cost of planned and unplanned dental expenses.